The logo of Laurens Schulman B.V. features a tree trunk sprouting new branches and 5 leaves. Needless to say, we chose that logo for a reason.
Since the days of French rule, Dutch coins have been minted in Utrecht. In the time of the Seven United Provinces and the Batavian Republic, however, there were several mints with their own mint masters and mint directors. At some mints, mint marks were placed on the coins indicating either the mint or the mint master.
A mint of the Province of Gelderland was based in Harderwijk from 1584 onwards. From 1757 to 1776, the mint master there was Carel Christiaan Novisadi. To symbolise his name Novisadi (literally: 'new branch'), his mint mark was a tree trunk with a new branch and six leaves.

We regarded this as a very fitting symbol of our company too; we are based in Harderwijk and also have a new branch – the fifth generation within the Schulman family. Hence, we've changed the number of leaves from six to five, but who knows what the future holds…
You can find this ducaton here below and on MA-Shops.
Visit the shop www.ma-shops.com/laurensschulman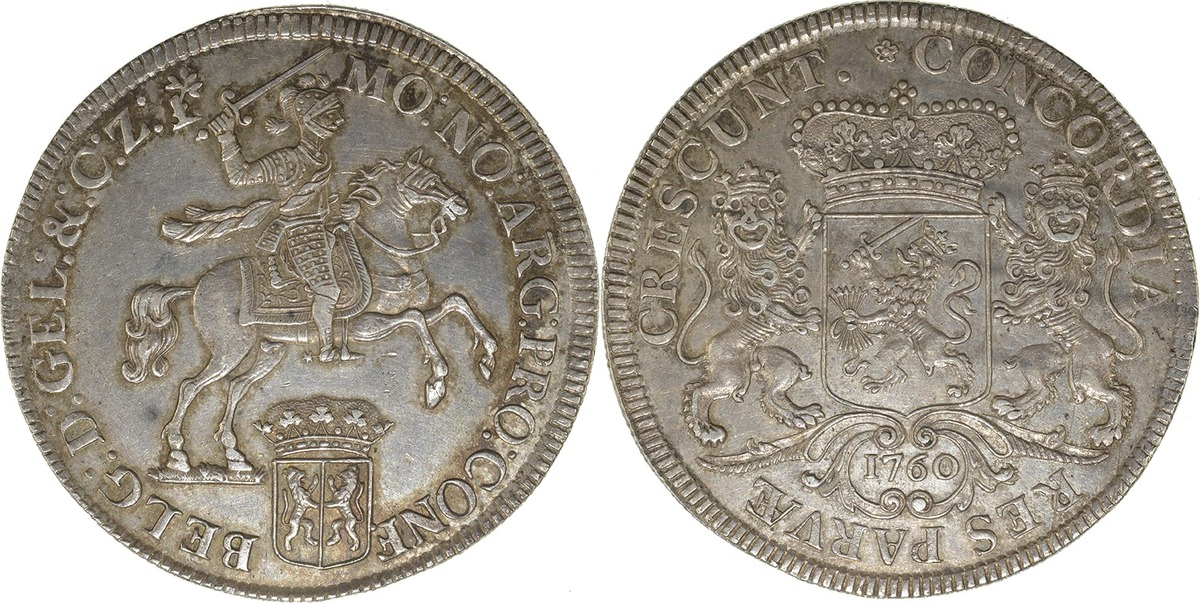 Silver rider 1760 Gelderland Ducaton of 1760
Grade: VF
Catalog: Delm. 1011; HNPM 78; de V. 487 var
Material: Silver
Region: Gelderland
Very rare!
Obv. Rider to top right province coat of arms and title MO: NO: ARG: PRO: CONF – BELG: D: GEL: &: C: Z: mmt. little tree (Novisadi)
Rev. Generality coat of arms, year in cartouche.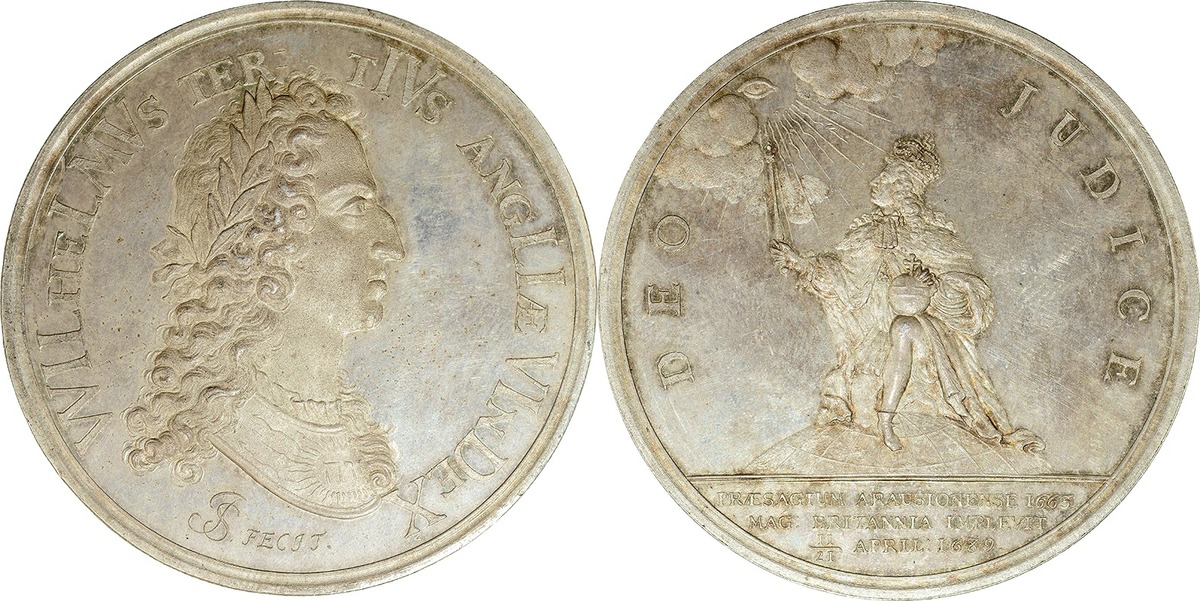 1689 Coronation of William III
Grade: Nice gray patina, almost BU (MS65-70).
Catalog: vL. III 415/386.2; Med. Ill. I 669.40
Material: Silver
Diameter: 57.00 mm
as King of England
Medaillist: J. Schmeltzing
Extremely rare!
Obv. Laureate bust of William III with long hair right, the name of Jehova in Hebrew on the breastplate WILHELMVS TERTIVS ANGLIAE VINDEX (Chronogram).
Rev . William III crowned, in robes, holding sceptre and orb kneels upon the globe and looks to the Eye of Providence above him DEO JUDICE. IN EXERGUE PRAESAGIUM ARAUSIONENSE 1665 MAG: BRITANNIA IMPLEVIT 11/21 APRIL:1689.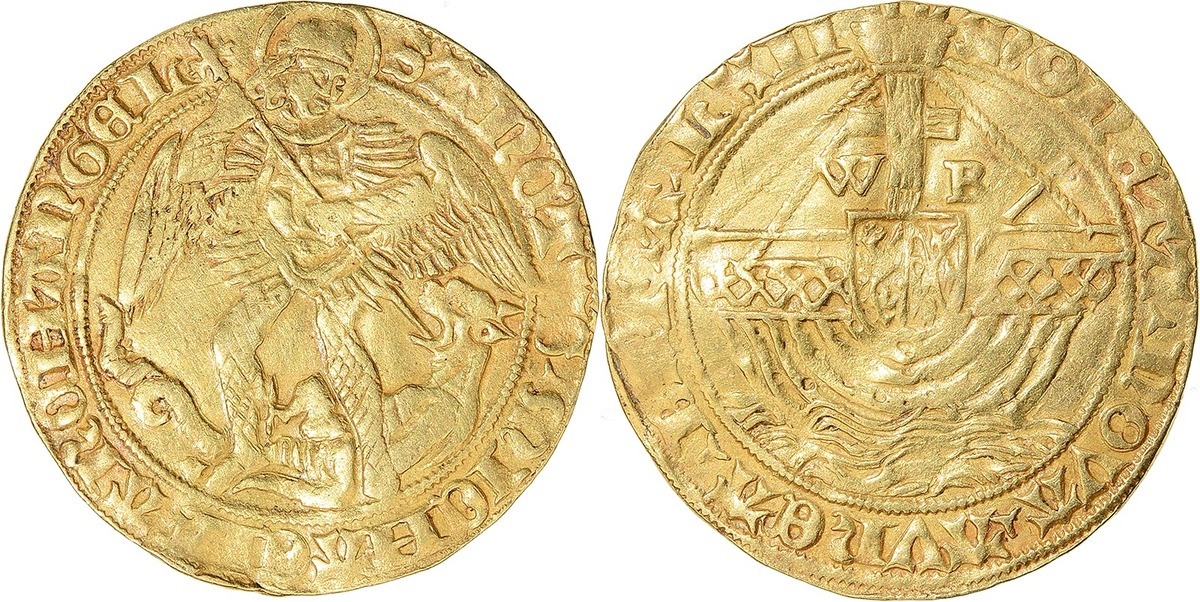 1562 Batenburg Angelot 1562 WILLEM V van Bronckhorst
Grade: VF
Catalog: Delm. 690; vdCh. 10.16. 4.951 g. Fr. 9
Region: Batenburg
Specialty: Coin find in Urk
Obv. SANCTVS + MICHAEL + ARCHANGEL
Rev. ship with coat of arms for the mast MONETA ? NOVA + AVREA + BAT + A° + LXII, in either side W – B. Gothic inscriptions on both sides.
Some special categories MA-Shops Laurens Schulman
Medals
Coins
Numismatic books 
If you also want to sell on MA-Shops, start your own shop.
OPEN YOUR MA-SHOP and sell to 300.000 collectors
Items listed on marketplaces and search engines, Google & Co.

Marketing Tools, dedicated MA-Shops Support

Email Campaigns

Multi Language, English, French, German, Dutch, Spanish, Italian, Russian, Chinese