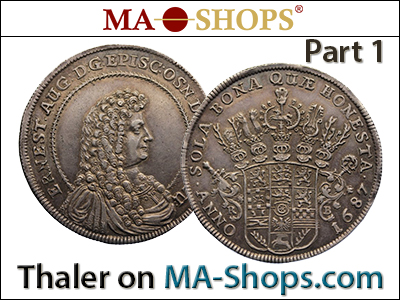 For me it is one of the most impressive kind of coin ever minted after the classical era. The thaler is with its impressive weight (around 30g) an innovative silver-type coin that was invented in the late 15th century. It was the archduke Sigismund of Tirol who minted the thalers for the first time in 1484. The reason for this innovation is two-sided: there was a huge demand for coins with higher values and there were opportunities for minting these coins.
These opportunities were also two-sided. The silver mines in Europe, especially in the area where the thalers were minted, were highly in operation. In addition, there was also a huge supply of silver from the New World. The second opportunity was offered by the technique that was good enough since the late 15th century to mint a coin as big as the thaler. All these factors resulted in a fabulous new cointype.
Some Thalers on MA-Shops: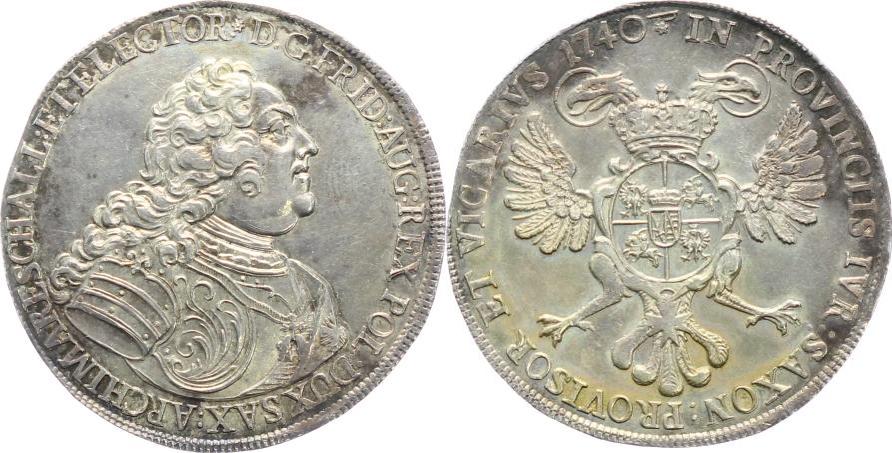 Thaler 1740 Friedrich August II.
6,200.00 US$
Catalog: Kahnt 632
2,600.00 US$
Catalog: Dav. 5848; Dudik 187
Weight: 28.60 g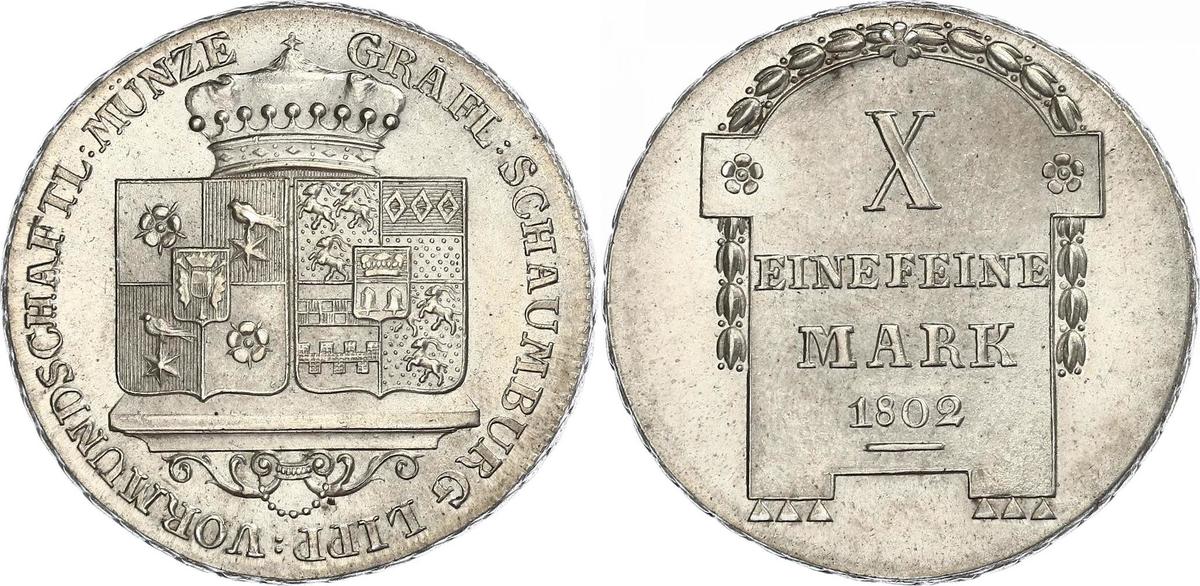 2,150.00 US$
Catalog: Weinmeister 58, AKS 1, Davenport 907.
Written by Joël van Dam, Owner of Joëlnumismatics.
OPEN YOUR MA-SHOP and sell to 300.000 collectors

Items listed on marketplaces and search engines, Google & Co.
Marketing Tools, dedicated MA-Shops Support
Email Campaigns
Multi Language, English, French, German, Dutch, Spanish, Italian, Russian, Chinese
Feel free to contact us here