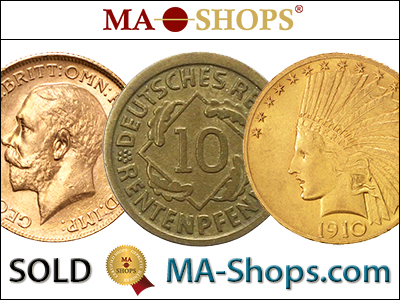 About MA-Shops
MA-Shops offers more than 700,000 items and is the biggest Collector Online Mall for coins, banknotes and medals.
Every day many coins and banknotes are added by all dealers. All dealers on MA-Shops are certified and professionals.
Each dealer directly delivers the ordered items to you.
Maybe you're searching for an US coin or Russian coin, modern or ancient, you can find them all on MA-Shops.
All items are offered by certified dealers.
Visit the website www.ma-shops.com and find the coin you're looking for.
Some recently sold items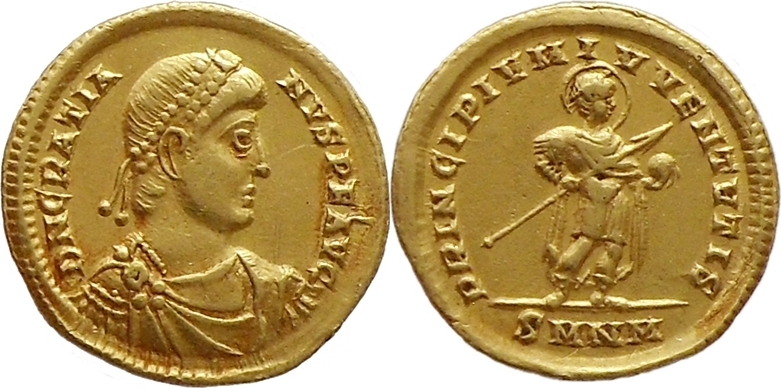 3,450.00 US$
Catalog: RIC 253; Depeyrot II, 268, 18/4.
Weight: 4.49 g
Obv: D N GRATIANVS P F AVG; pearl-diademed, draped and cuirassed bust of Gratianus to the right.
Ref: PRINCIP IVVENTVTIS; Gratian, nimbate and in military attire, standing to the right, holding globe and spear.
Rare issue with nimbus.
9,250.00 US$
Catalog: Jaeger 287.
1,750.00 US$
Catalog: KM-831; Fr-591.
PCGS Certification Number: 81229829
6,850.00 US$
Catalog: Jaeger 62 AKS 81
2,650.00 US$
Catalog: KM# 159
Weight: 26.50 g – Diameter: 37.00 mm
OPEN YOUR MA-SHOP and sell to 300.000 collectors

Items listed on marketplaces and search engines, Google & Co.
Marketing Tools, dedicated MA-Shops Support
Email Campaigns
Multi Language, English, French, German, Dutch, Spanish, Italian, Russian, Chinese
Feel free to contact us here