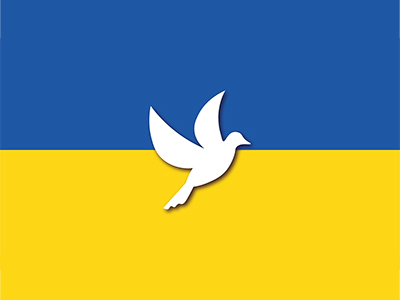 Ukrainian Coins, Currency and Stamps Offered by MA-Shops
Encourages Refugee and Humanitarian Efforts
(Sarasota, Florida) June 14, 2022 – Ukraine is the second-largest country in Europe, and has an estimated population of 44 million.
The invasion and horrific warring in Ukraine has forced families to seek refuge in neighboring countries, with more than 6 million people having now crossed the borders.
With the world's attention focused on this devastation, collectors have shown increased interest in coinage from the Ukraine.
Among the Ukrainian items listed on MA-Shops are:
Obverse: The Memorial in honor of the founding of the city of Kiev; a commemorative sign built in 1982 to commemorate the 1,500th anniversary of the city of Kiev. Founding Viking brothers Kyi, Shchek and Khoryv with sister Libyd in bow of boat at left.
Reverse: The Cathedral of St. Sophia in Kiev is a historical, architectural and wall painting monument of the first half of the XI century, which is famous worldwide. Orange on lilac and ochre under-print.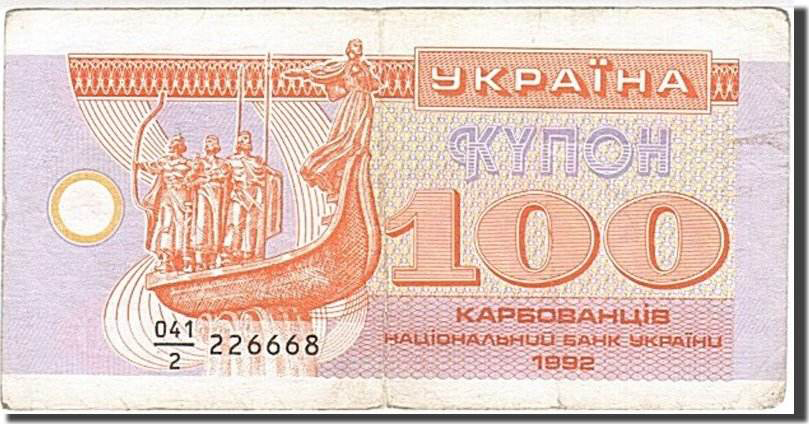 Ukraine Hryven Gold
A commemorative issue featuring Archangel Michael Ukraine 10 Hryven Gold 2014 Winz. Kratzer, CH UNC: Obverse: Above there is the Small Coat of Arms of Ukraine with semicircular inscription of the National Bank of Ukraine, in the coin center, within the octagonal cartouche, is a shield with the emblem of the National Bank of Ukraine, and allegorical figures of griffins with the hryvnia placed between them. This emblem symbolizes safeguarding and augmentation of the country's gold reserves. On the obverse there are indicated the coin face value, issue year, and indications of the metal and its fineness and coin weight in fineness. Reverse: There is depicted the Archangel Michael, and a circular inscription which translates to: For us and souls of righteous men, and Archangel Michael's strength. Offered at 1,345.00 US$.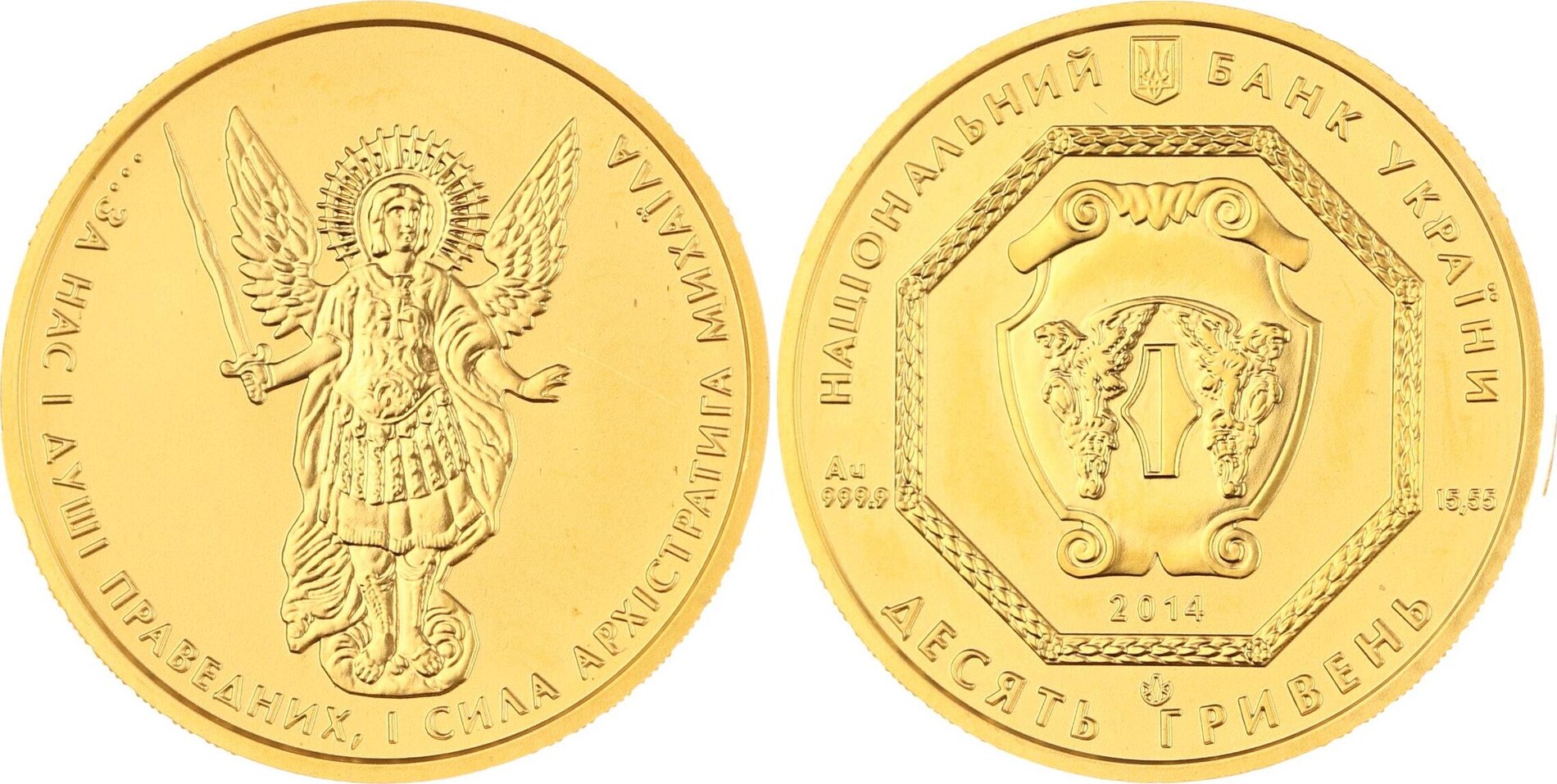 More than 5400 Ukrainian items are offered on MA-Shops.com; click here to view.
MA-Shops staff are volunteering their time and resources in aiding and tutoring Ukrainian refugees. President Petra Schwiening teaches Dutch to a group of Ukrainian refugees weekly. According to Mrs. Schwiening, "There is great suffering by those displaced by the war. They have been through so much and had to leave everything behind. Please consider how you can help, and remember those affected by the war in your prayers."
MA-Shops also contributes to Ukrainian relief efforts through Samaritan's Purse, and encourages collectors to consider how they can support those affected by the crisis. For various options and tools to become active and make a positive contribution, either practically or financially, visit:
USA: https://www.samaritanspurse.org/our-ministry/ukraine-response/
Germany: https://www.die-samariter.org/mitmachen/ukraine-so-koennen-sie-helfen/
MA-Shops.com, the world's most trusted numismatic marketplace, features ancient, U.S., and world coins, medals, banknotes, stamps and antiquities sold by Certified Dealers from around the world. Collectors can buy with confidence knowing all items offered on the website are guaranteed. Founded in 2005 by Joachim Schwiening, CEO, their memberships include: ANA, FUN, NGC, PAN, PCGS and PMG.
For more information contact Kathy Bender, U.S. Business Development Manager, at bender@ma-shops.com.
###