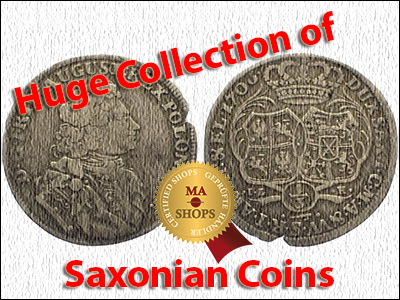 Huge Collection of Saxonian Coins
This collection of saxonian coins is outstanding in its meticulous composition. From the pfennig to the 1/3 taler the collector tried to obtain all date, mint and mintmaster varieties. More than 50 years of collecting led to many nearly complete series of type-varieties, such as groschen of Johann Georg I or pfennigs of August the Strong. As almost every cointype between the 16th and 19th century is incorporated, this offering is a brilliant opportunity to close gaps in your collection.
Since the collector was born in Bautzen, especially the very rare coinage of this mint is enclosed. Particularly the 3 Kreuzer and 6 Kreuzer in reasonable grades are noteworthy and have not been offered on the market for a long time. Furthermore you will find rarities like the Friedrich Christian trial 1/12 Taler or the monogramm 1/3 taler from August the Strong.
If you are interested in saxonian numismatics in any way, we can really recommend a serious study of this prominent collection.
Visit the shop at MA-Shops: www.ma-shops.com/stadler
Some rare Saxonian Coins
6 Kreuzer 1666 HI Sachsen-Albertinische Linie Johann Georg II. 1656-1680. rare. VF+
1/4 Taler 1539 Sachsen-Kurfürstentum Johann Friedrich, Heinrich und Johann Ernst 1539-1540.

Dreier 1629 HI Sachsen-Albertinische Linie Johann Georg I. 1615-1656. rare!


Some special categories MA-Shops Dr. Stadler

About MA Shops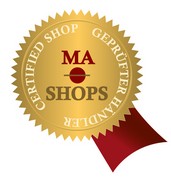 MA-Shops is an internet marketplace headquartered in Europe that works with a network of coin dealers to sell coins, paper currency, medals, military directly to the collector. Founded by Joachim Schwiening, MA-Shops offers a wide variety of Ancient, Modern, World and US coins.
Collectors and dealers can shop confidently knowing that every MA-Shop dealer is committed to 100% safe and reliable transactions.