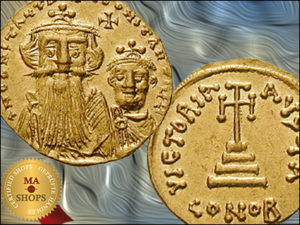 MA-Shops presents the "Coin of the Day".
Without History, there would be no future…
Track with MA-Shops a little piece of history and have a look at this shinning golden Solidus 654-659 of Byzantium showing the crowned busts of Constans II. and Constantine IV. facing. Be curious and discover more history of Byzantium – just click the link.