France, Charles VII, Ecu d'or, Troyes, MS(63), Gold, Duplessy
Extremely rare type, missing from standard references. The rose at the beginning of legends on obverse and reverse is the mint mark of Troyes, this mint mark has been assigned to Troyes under Henri VI.
This type has to be related to the Florette listed under number 466bisA of Duplessy which has the same specifics, i.e. the rose and lilia at the center of reverse. It corresponds to a special issue at Troyes after 10 July 1429 where Jeanne d'Arc freed the town from the English and permitted Charles VII to be enthroned at Reims. An example with a very high historical interest, with a remarkable quality and unique to day!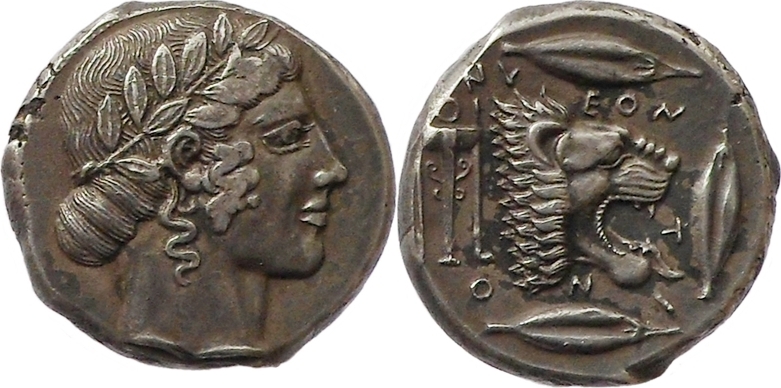 Tetradrachm Ca. 460-450 BC Ancient Greece Sicily, Leontini
Catalog: Rizzo pl. 23,12(these dies);Jameson 630(these d
Weight: 17.14 g
Obv: laureate head of Apollo to the right, hair rolled behind neck.
Rev: ΛEONTINON; lion's head to the right, jaws open and tongue protruding; behind: tripod, around: three barley grains.
Ref:Rizzo pl. 23, 12 (these dies); Jameson 630 (these dies); Kraay-Hirmer pl. 7, 22 (this obverse die); Boehringer, Studies Price, pl. 11, 33 (these dies).
Very rare. Superb old cabinet tone. Extremely fine.
The finest representation of Apollo in Leontinian coinage and the master engraver's prototype work of the entire series.
10 Mark 1889 A Prussia Emperor Wilhelm II.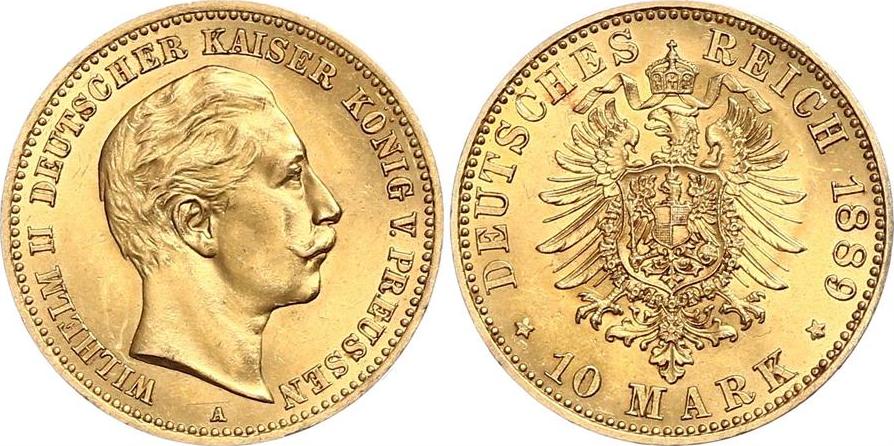 Catalog: J 249
Weight: 3.99 g – Diameter: 19.50 mm
Very nice
A rarity in this condition. A showpiece for any large collection.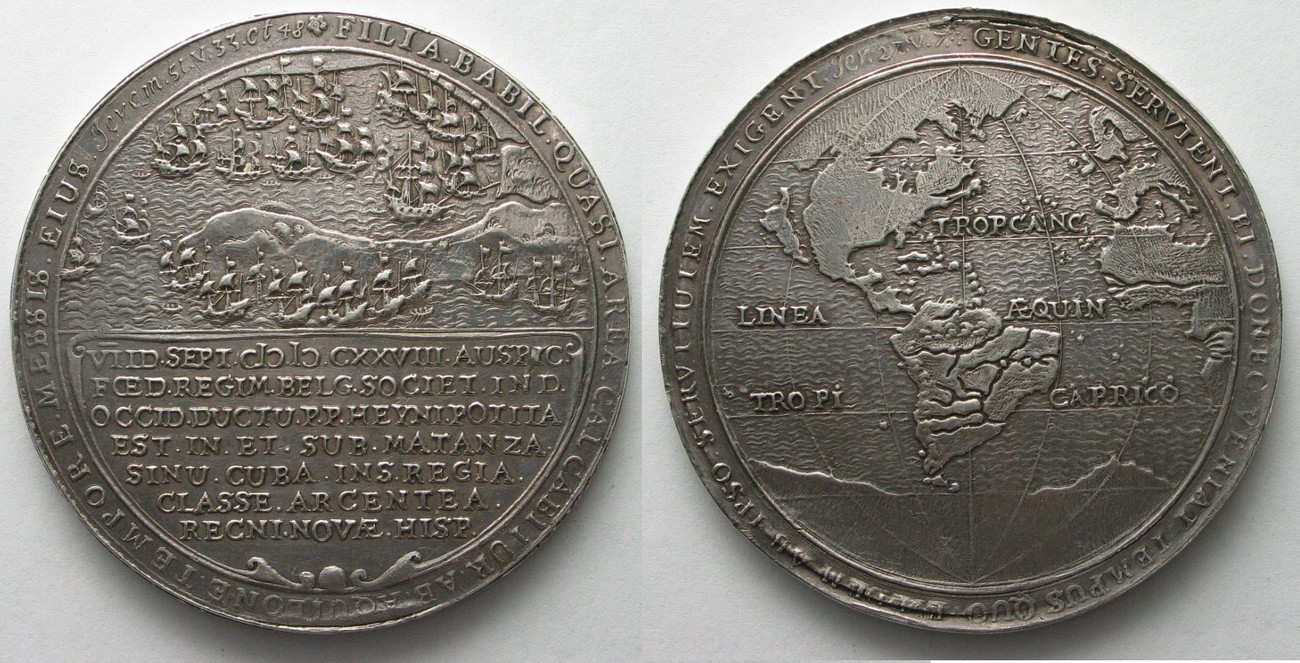 1628 Cuba Medal – 
BATTLE OF MATANZAS
Silver medal at the Capture of the Spanish traesure fleet in the Bay of Matanzas (Cuba) by the Dutch Admiral Piet Pieterzoon Heyn on Sept., 7th, 1628 with a booty of about 12 Mio guilders (todays worth about 1 billion Euro). Screwed medal with an oil paintings of an unknown young man from the 17th century.
AV: FILIA BABIL QUASI AREA CALCABITUR AB AQUILONE TEMPORE MESSIS EIUS / VII D SEPT MDCXXVIII AUSPIC FOED REGIM BELG SOCIET IND OCCID DUCTU P P HEYNI POTITA EST IN ET SUB MATANZA SINU CUBA INS REGIA CLASSE ARGENTEA REGNI NOVAE HISP
RV: GENTES SERVIENT EI DONEC VENIAT TEMPUS QUO E AEDEM AB IPSO SERVITUTEM EXIGENT
Diameter 64 mm – Weight 64.1 gr.
From the Julius Meili collection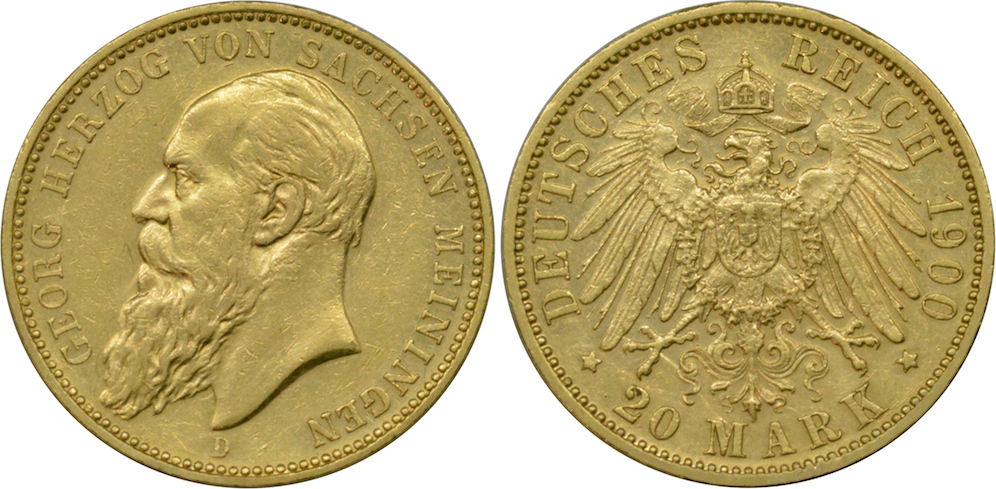 SOLD: 20 Mark 1900 D Empire Saxony-Meiningen Grorg II.
Catalog: J.279
OPEN YOUR MA-SHOP and sell to 300.000 collectors
Items listed on marketplaces and search engines, Google & Co.

Marketing Tools, dedicated MA-Shops Support

Email Campaigns

Multi Language, English, French, German, Dutch, Spanish, Italian, Russian, Chinese