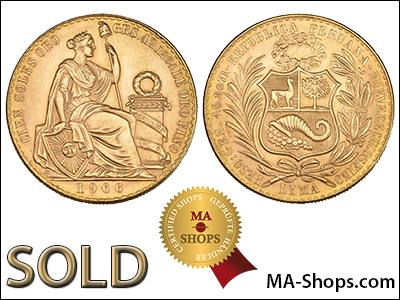 MA-Shops is an internet marketplace headquartered in Europe that works with an extensive network of reputable dealers (well-placed to source ancient coins and collectible classic and modern world coins) from which customers can buy direct.
MA-Shops offers a wide variety of Ancient, Modern, World and US coins, paper currency, medals, stamps and military directly to the collector.
Browsing through the site quickly reveals how wide and variegated the selection from MA-Shops and its associated dealers really is.
Visit the shop www.ma-shops.com
Some recently sold items
11,300.00 US$
Catalog number: Svoronos 1499 SNG Cop. 322
5,025.00 US$
Mintage: 617
4,475.00 US$
Weimarer Republik PCGS certified 3 Mark 1933 G
3,300.00 US$
Edition only 500 anniversary set.
Condition: uncirculated coins in wooden case encapsulated.
OPEN YOUR MA-SHOP and sell to 300.000 collectors

Items listed on marketplaces and search engines, Google & Co.
Marketing Tools, dedicated MA-Shops Support
Email Campaigns
Multi Language, English, French, German, Dutch, Spanish, Italian, Russian, Chinese
Feel free to contact us here