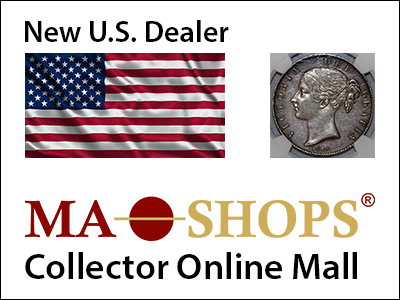 My name is Jerzy Popielarz. I'm  the owner of Coin Kingdom, LLC located in Gainesville, Florida. I have 35 years' experience of collecting numismatic items and 16 years of being a full time coin dealer.
As full time coin dealer I trade in Worlds Coins starting from Byzantine times and ending on moderns issues. I maintain all the time over 4000 items inventory with daily uploads of new items at our main store .
I do regularly attend both regional and major national and international coin shows. My focus is on establishing long time relations with clients not just hit and run one time speedy sale, therefore I always try to do my best and provide my clients with best quality service possible.
Buy with confidence.
Our long-standing network of contacts and our good reputation give us access to the very best purchasing sources, making it possible for us to secure the best and rarest collectors pieces for our customers. In the past years, we have been increasingly successful in building up unusual and valuable collections. Our satisfied customers include both private collectors and public institutions.
Our specialty is European silver and world gold coins, but our inventory is quite diverse and comprehensive. If you desire something that is not listed here, please do not hesitate to contact us, as it is impossible to maintain our entire inventory on any website.
Please visit the shop https://www.ma-shops.com/ck/
Some nice coins offered by this seller:
YEN 1903 Japan. Emperor Mutsuhito
Catalog: KM# A25.3
Obv: Sun above title all in wreath.
Rev: Raising Sun
Grade: PCGS graded and certified as MS64, amazing Choice UNC/BU, with full mint luster, rare date issue!, very seldom seen date on market in any grade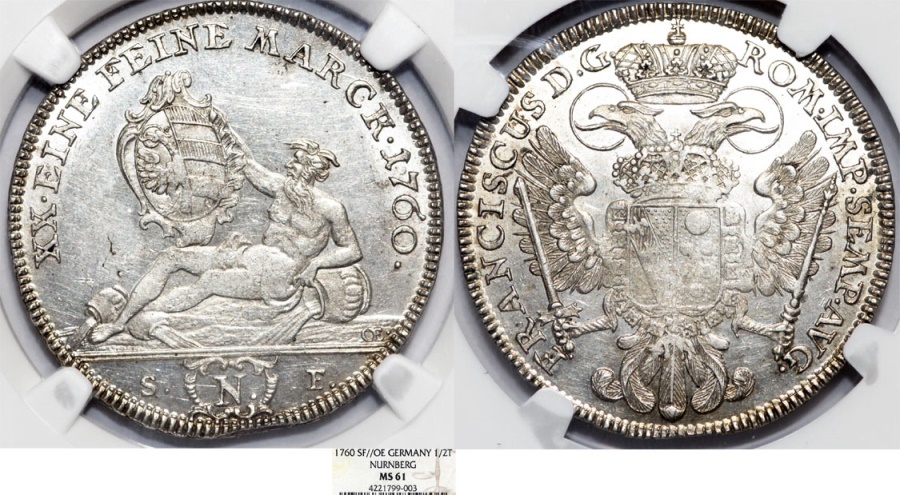 1/2 Thaler 1760 Germany Germany. City of Nurnberg
Mint: Nurnberg – Catalog: KM 355
Obv: Large bust of Frederic in armor right
Rev: Eagle holding Royal Insignia date to the sites of two shields, value below
Grade: NGC graded and certified as MS61, Nice and RARE
Historical Info:
Nuremberg is a city in the German state of Bavaria, in the administrative region of Middle Franconia. From 1050 to 1571, the city expanded and rose dramatically in importance due to its location on key trade routes. It is often referred to as having been the 'unofficial capital' of the Holy Roman Emperor, particularly because Reichstage (Imperial Diets) and courts met at Nuremberg Castle. The Diets of Nuremberg were an important part of the administrative structure of the empire. In 1219 Nuremberg became an Imperial Free City under Emperor Frederick II.[1] Nuremberg soon became, with Augsburg, one of the two great trade centers on the route from Italy to Northern Europe. In 1298, the Jews of the town were accused of having desecrated the host and 698 were slain in one of the many Rintfleisch Massacres. Behind the massacre in 1298 was also the desire to combine the northern and southern parts of the city, which were divided by the Pegnitz River. Jews had been settled in that flood-prone area, but as the city leaders realized, this center of town was crucial to its future development. Hence, the Jewish population had to be removed. This area is now the place of the City Market, Frauenkirche and Rathaus (City Hall). Jews being exiled from Nuremberg, 1670. The cultural flowering of Nuremberg, in the 15th and 16th centuries, made it the center of the German Renaissance. In 1525, Nuremberg accepted the Protestant Reformation, and in 1532, the religious Peace of Nuremberg, by which the Lutherans gained important concessions, was signed there. In 1632 during the Thirty Years' War, the city, occupied by the forces of Gustavus Adolphus of Sweden, was besieged by the army of Imperial general Albrecht von Wallenstein. The city declined after the war and recovered its importance only in the nineteenth century, when it grew as an industrial center. At the beginning of the nineteenth century Nuremberg was practically bankrupt. In 1806 with the Holy Roman Empire formally being dissolved, Nuremberg passed to Bavaria. The Bavarian state took over the city's debts and guaranteed their amortization.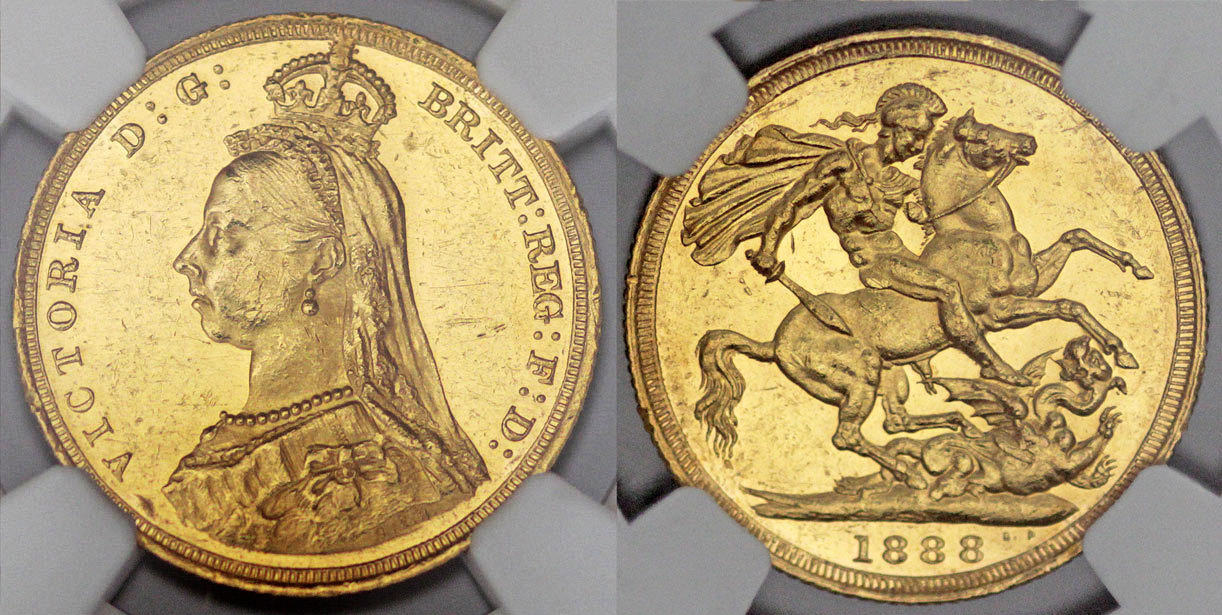 SOVEREIGN 1888 S Australia. Queen Victoria
Mint: Sydney – Reference KM#767
Obv: Jubilee bust of Queen Victoria left.
Rev: St. George slaying the dragon.
Weight 7.9881 g – Diameter 22 mm
Grade NGC graded and certified as MS61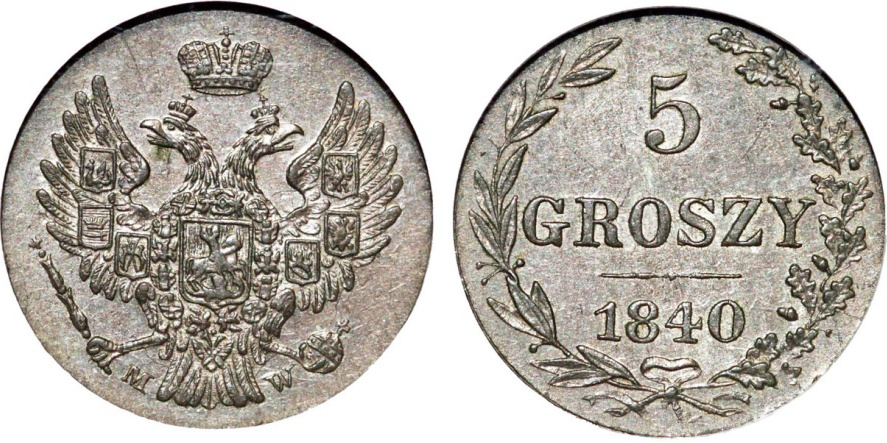 5 Groszy 1840 – Coinage for Poland
Mint: Warsaw – Catalog: Plage 142
Date Struck: 1840 MW – only type for this period with polish denomination only
Obv: Imperial Arms.
Rev: Value and date in wreath.
Grade: NGC graded and certified as MS64, nice even patina
OPEN YOUR MA-SHOP and sell to 300.000 collectors
Items listed on marketplaces and search engines, Google & Co.

Marketing Tools, dedicated MA-Shops Support

Email Campaigns

Multi Language, English, French, German, Dutch, Spanish, Italian, Russian, Chinese