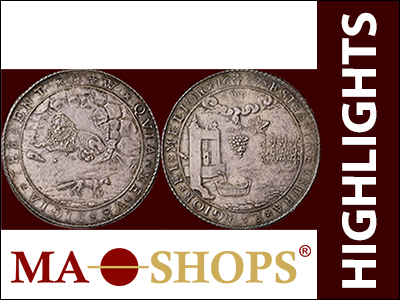 SOLD

: AR Penning 1619 Netherlands (the picture on the left)
Johannes Uytenbogaert (1557-1644) was a prominent religious figure during the early Dutch Republic. He helped to found the Remonstrant movement of the Reformed Dutch Church, which was in opposition to Maurice of Orange and the orthodox Calvinists. This led to his conviction by the Synod of Dordrecht in 1618 – he did not appear at the trial but fled the country. He lived in exile in Antwerp and Rouen until the death of Maurice in April 1625, when he was able to return in 1626 he continued to preach until his own death in 1644. This medal commemorates his refusal to attend the Synod: the obverse symbolizes the fact that the pressure put on him resulted in even finer discourse, while the reverse implies that Uytenbogaert was much too wise to accede to the invitation to attend the Synod, since he would have surely been convicted there (which, in fact, he was) and probably executed (as was the great Dutch patriot Johan von Oldenbarnevelt, another opponent of Maurice).
Some other nice coins added on MA-Shops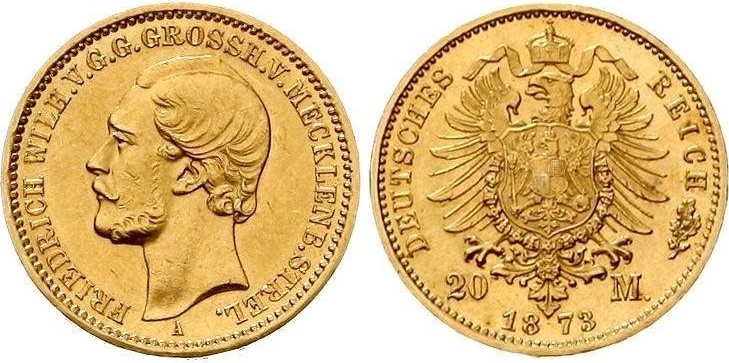 20 M 1873 A Mecklenburg-Strelitz Friedrich Wilhelm
Catalog: J 236
Weight: 7.97 g
Diameter: 22.50 mm
Very rare especially in this condition.
AR tetradrachm SYRACUSE – 485-480 B.C.
Catalog: Boehringer 41 | Rozzi plate 34,10
Weight 17,10 gramm | Ø 26mm.
Time of Gelon, 485 – 478 B.C.
Tetradrachm work of the Master of the large Arethusa head
Perfect centred. Of masterly style struck on a very broad flan.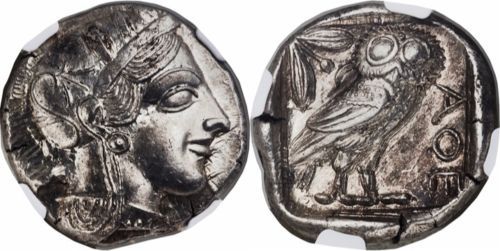 Greece ATTICA. Athens. Silver Tetradrachm Ca. 454-404 BC.
Catalog: HGC 4, 1597. SNG Copenhagen 32.
Weight: 17.20 g
Diameter: 24.00 mm
NGC certification number: 4377027-050
OPEN YOUR MA-SHOP and sell to 300.000 collectors
Items listed on marketplaces and search engines, Google & Co.

Marketing Tools, dedicated MA-Shops Support

Email Campaigns

Multi Language, English, French, German, Dutch, Spanish, Italian, Russian, Chinese