Today we're going to talk about some new coins at MA-Shops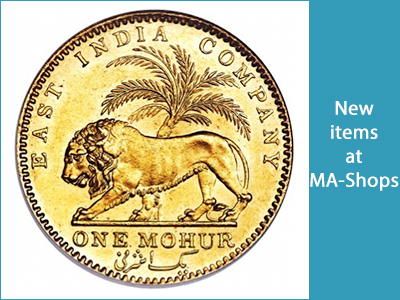 With more than 700,000 items is MA-Shops the biggest Collector Online Mall for coins, banknotes and medals. Every day many coins and banknotes are added by all dealers. They come from all over the world.
Maybe you're searching for an Aureus or a Stater, US coin or Russian coin, medieval or ancient, you can find them all on MA-Shops.
All items are offered by certified dealers.
Visit the website www.ma-shops.com and find the coin you're looking for.
Below you can find a number of new coins that were added last week. Please take a look:
British India 1841-(B) East India Company – Victoria Gold Mohur, Bombay mint
Grade: NGC MS63
Catalog: KM461.1, Fr-1595, Prid-18, S&W-2.1.
Material: Gold
NGC certification number: 1527197-006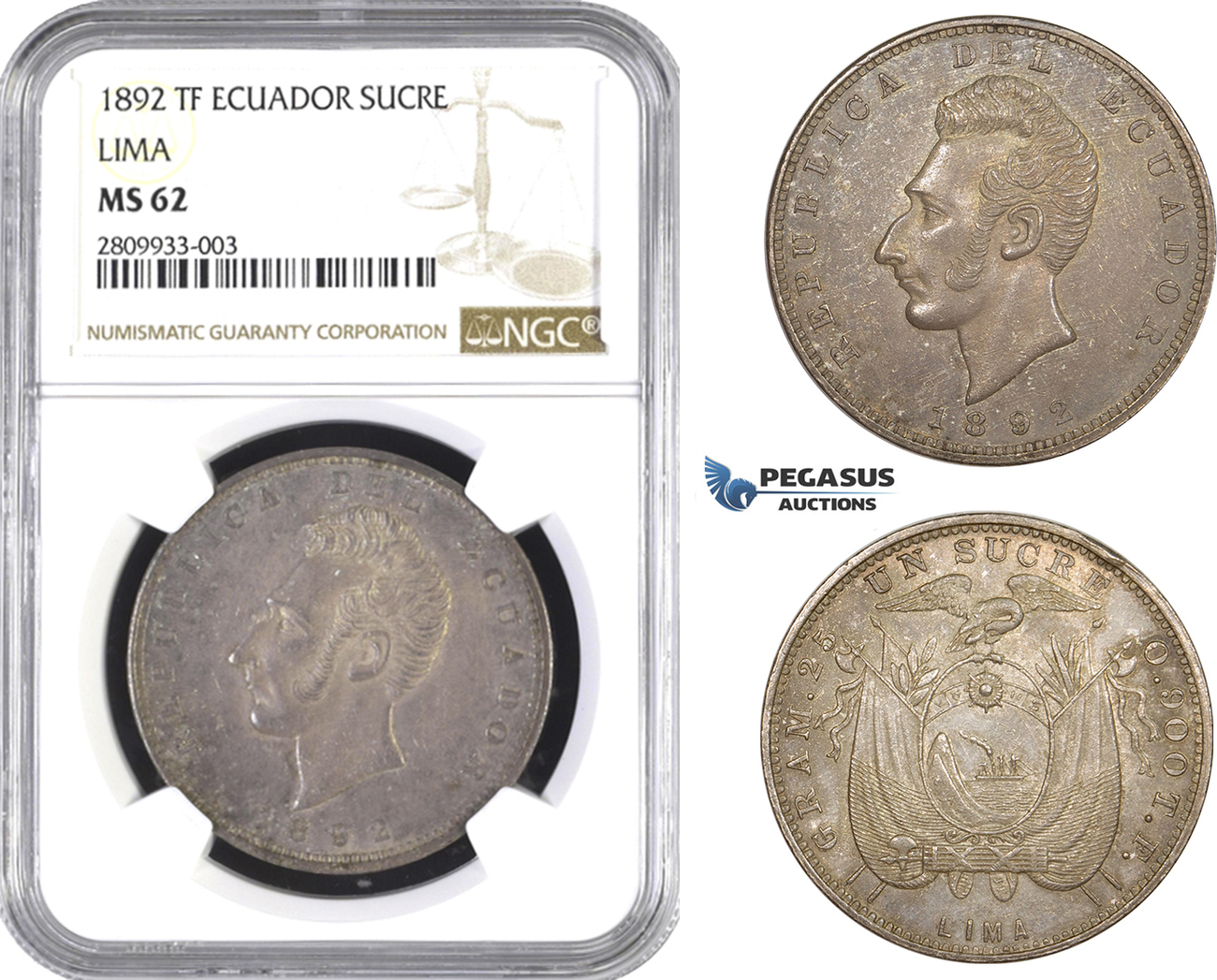 1 Sucre 1892 Ecuador Pop 1/0, Very Rare
Grade: NGC MS62
Material: Silver
ZM566, Ecuador, 1 Sucre 1892 TF, Lima, Silver, NGC MS62, Pop 1/0, Very Rare
10 Drachma 1876 A Greece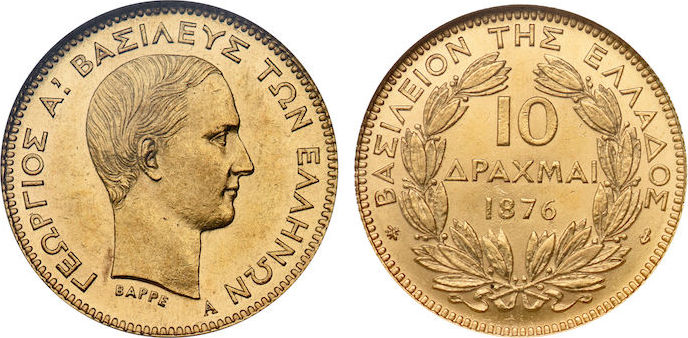 Grade: NGC MS 62
KM-48. Greece George A'. Paris mint. Tiny mintage of just 19,000 examples. This is a gorgeous example with superb and lustrous mint brilliance and attractive die polishing lines, a feature of the Paris mint. Grades MS62 NGC old slab.
Verify NGC Certification here (opens new window):&2121305-003
OPEN YOUR MA-SHOP and sell to 300.000 collectors
Items listed on marketplaces and search engines, Google & Co.

Marketing Tools, dedicated MA-Shops Support

Email Campaigns

Multi Language, English, French, German, Dutch, Spanish, Italian, Russian, Chinese