Discover more with MA-Shops…
This 1 Rupee 1902-1942 from the Qing Dynasty or this nice colorful 1 Yan 1888 from the Japanese Meiji era, are some examples of the assortment of our new shop New Century Coins and Notes, located in Hong Kong.
Lee Hon Man, Anthony, the founder and principal of New Century Coins and Notes was born in a  very ordinary Hong Kong family of seven, with the father a trusted tailor. Since primary years he didn't have other hobbies but collecting coins.
He had worked in numerous fields and tried different jobs, yet that found in coins and banknotes are his biggest passion. From 1975 he established the New Century Coins and Notes, became a professional dealer and had really dealt in various numismatic fairs and auctions worldwide. So it was forty years ago, and that child is now a man rather experienced and renowned among the dealers.
The past two decades has brought him a handful of great experiences, bringing him interviews from different media locally and all around the world including Japan and China. In the 1980s he and Mr Tak-wo Ma were invited to verify some exhibits for the Hong Kong Museum (now known as the Hong Kong Historical Museum).
Mr. Lee is a member of different numismatic associations and he actively participated in lots of volunteer services. He spent his spare time to service community and try to share his experiences about coins and notes to the public.
To find out what great items he has, please visit the shop https://www.ma-shops.com/newcentury
5,450.00 US$
Catalog: L&M-547; K-468; Y-183a.2.
Weight: 26.40 g
Diameter: 38.40 mm
Obv: Kirin. 7 Mace 2 Candareens (Dollar).
Rev: Kirin Sheng zao – Kirin provincial mint; Kuang-Hsü silver dollar; Kui-Mao(1903); Kun-ping Qi-qian-er-fen – 7 Mace 2 Candareens;
Kirin (Ji-Lin)Province is located in north-east China. The mint was active from the early Qing dynasty and adapted for modern coin mintage in 1895.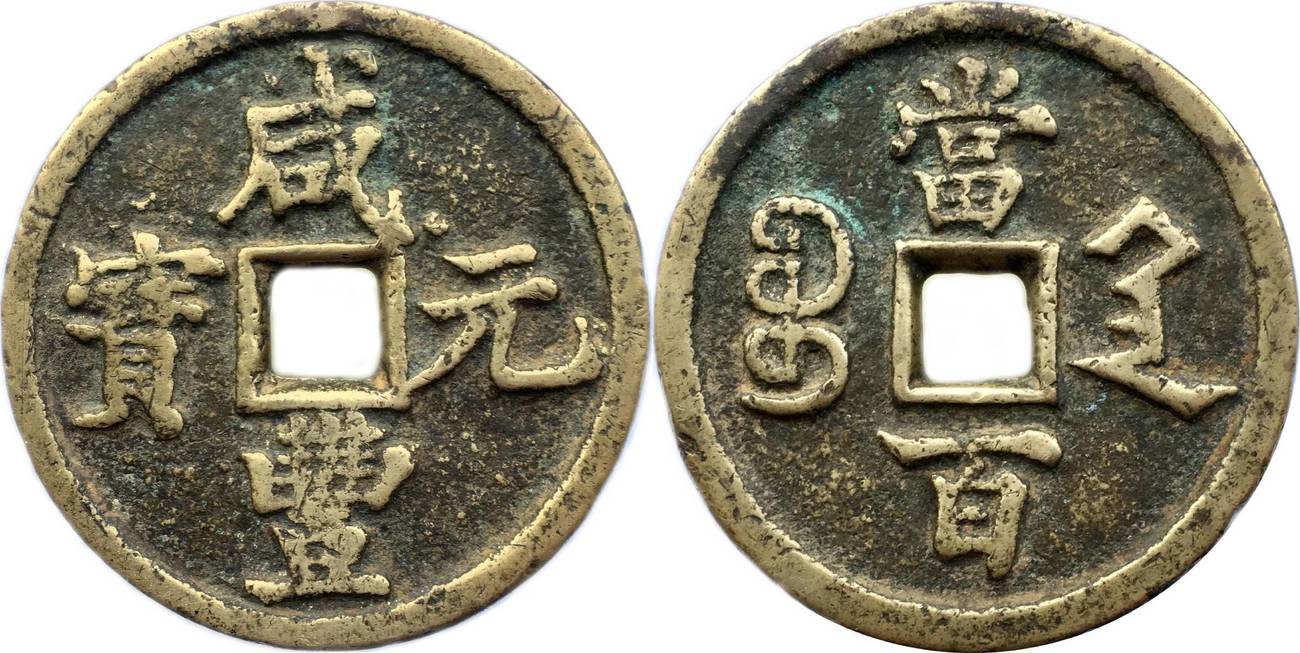 550.00 US$
Catalog: Hartill 22.959
Material: Bronze
Weight: 72.13 g
Diameter: 58.15 mm
Obverse: Xian Feng Yuan Bao – Xian Feng cash coin.
Reverse: Dang Bai – value of 100 coins; Mintmark 'Shan'in Manchurian.
1,225.00 US$
Weight: 15.97 g – Diameter: 28.40 mm
Mintage: 18,000
Obverse: Crowned bust facing right. QUEEN ELIZABETH THE SECOND 1986
Reverse: Tiger in centre, Hong Kong on top, denomination down below.
410.00 US$
Catalog: KM#1141
Weight: 10.10 g – Diameter: 27.40 mm
Obv: Great Korea, 2nd year of Yung Hee, Half Won.
Rev: Denomination (in Korean hanja text) surrounded by a wreath and plum flower (Imperial Seal of Korea).
OPEN YOUR MA-SHOP and sell to 300.000 collectors

Items listed on marketplaces and search engines, Google & Co.
Marketing Tools, dedicated MA-Shops Support
Email Campaigns
Multi Language, English, French, German, Dutch, Spanish, Italian, Russian, Chinese
Feel free to contact us here