Ars Coin Wien
It's our pleasure to present on MA-Shops our new shop Ars Coin Wien by Malimpensa.
Ars Coin Wien operates in the field of numismatics and ancient art. Our target is to offer a great value-for-money for collectors; we are specialized in classical ancient coins, but we work also in the numismatic fields of Judaea coins, Italian mints and far east coinage (China and Mongolia).
The shop offers a great selection of coins of all ages: Celtic, Greek, Roman, Byzantine and medieval from europe and middle-east; we are specialized also in modern coins of Italian mint.
Every coin will be sent with a photographic authenticity certificate.

.
.
Visit the shop https://www.ma-shops.com/ars
Some nice coins offered by this seller
Tetradrachme 126-122 BC Parthia Artabanos III
Diameter 28 mm – Weight 15.78 gr.
12h. Seleukeia on the Tigris mint. Struck 129 BC. O: Diademed bust right. R: Demeter seated left, holding cornucopia and Nike, who crowns her with wreath; winged tritoness supporting throne; monogram to outer left; T to inner left; H(over ?)?P (date) in exergue. Sellwood 21.2 var. (H not cited as recut over ?); Sunrise –; Shore –; PDC 12361 = Triton V, lot 1589 (same dies). EF. Extremely rare with recutting of date.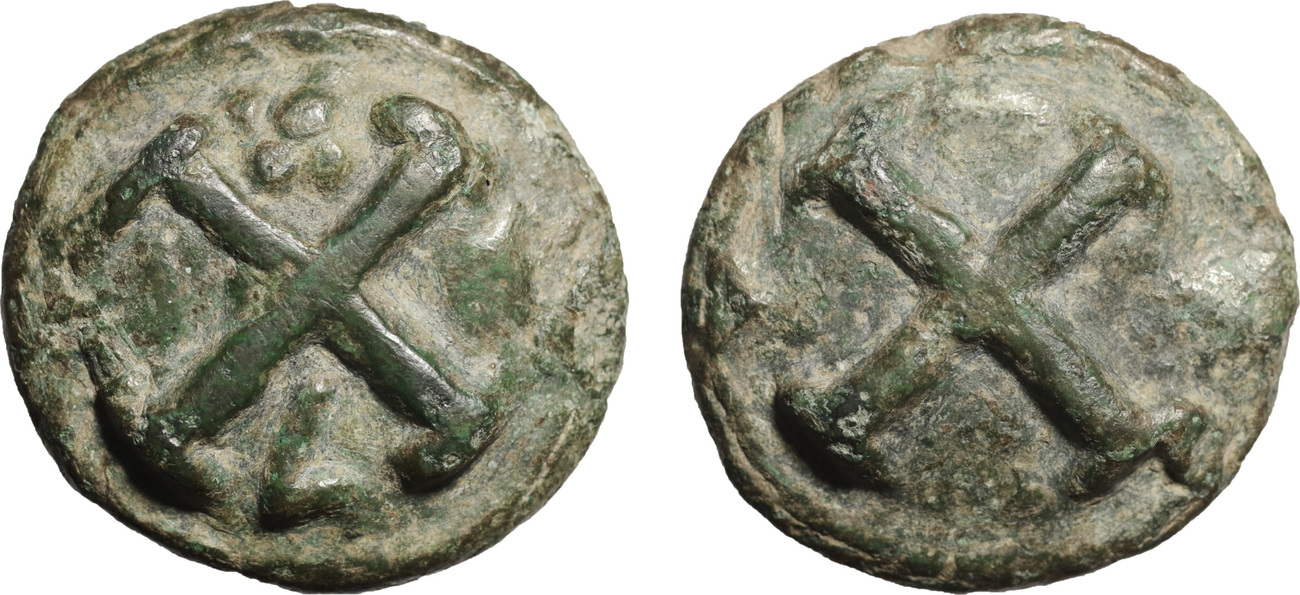 Quincunx 217-212 BC Apulia Luceria
Diameter 34.8 mm – Weight 47.63 gr.
Apulia, Luceria. 217-212 BC. AE quincunx, O: Wheel of four spokes. R: Wheel of four spokes, five dots in one quarter, L in another. HN Italy 677a; Vecchi ICC 345; SNG Cop 648
Gold Tremissis (R) 612-621 AD Visigoth / Westgoten Sisebut. Emerita Mint
Diameter 19.7 mm – Weight 1.48 gr.
Emerita (Mérida). O: +:SISEBVTVS REX:, bust facing. R: +:EMERITΛ PIVS:, bust facing. CNV. 258,26; R.Pliego 284i. Extremely fine
OPEN YOUR MA-SHOP and sell to 300.000 collectors
Items listed on marketplaces and search engines, Google & Co.

Marketing Tools, dedicated MA-Shops Support

Email Campaigns

Multi Language, English, French, German, Dutch, Spanish, Italian, Russian, Chinese