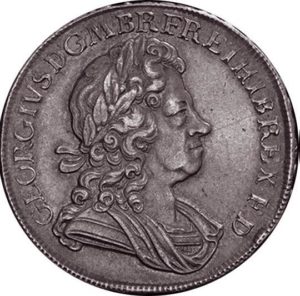 MA-Shops presents the "Coin of the Day"
Throw-back-Thursday…
Be witness of history and let MA-Shops take you to the time of reign government of George I. King of Great Britain from 1714-1727. This gorgeous silver piece presents his picture and was minted in year 1726.
Check out other British Royalties and shop some glamour in your collection. You know how it works- just click the link.
Throw-back-Thursday…
seien Sie Zeuge der Geschichte und lassen sich von MA-Shops in die Regierungszeit 1714-1727 des König George dem I. von Großbritannien entführen. Geprägt mit seinem Abbild wurde dieses tolle Silberexemplar im Jahre 1726 geschaffen.
Sehen Sie sich weitere unserer Royalen Gäste im Hause MA-Shops an… Sie kennen den Weg-einfach den Link klicken.